Noi x tutta la vita

Noi x tutta la vita (Us 4 a lifetime) is an exploration along the towns damaged by the 2012 earthquake in Emilia (Italy). The disaster topped up on a rural area already facing a progressive abandon of a certain way of life, if not of the territory itself tout court.
Drawing a map with my walks, I tried to trace the profile of a population, its world, its representation.
In the end, it is just a matter of asking the question: how's life here?





Color 35mm film, texts, drawings printed on a 35x50cm (WxH) newspaper.


34 pages.
First edition, 100 copies.
Price: 20 €


For ordering please write to ︎︎︎ et.bellofatto@gmail.com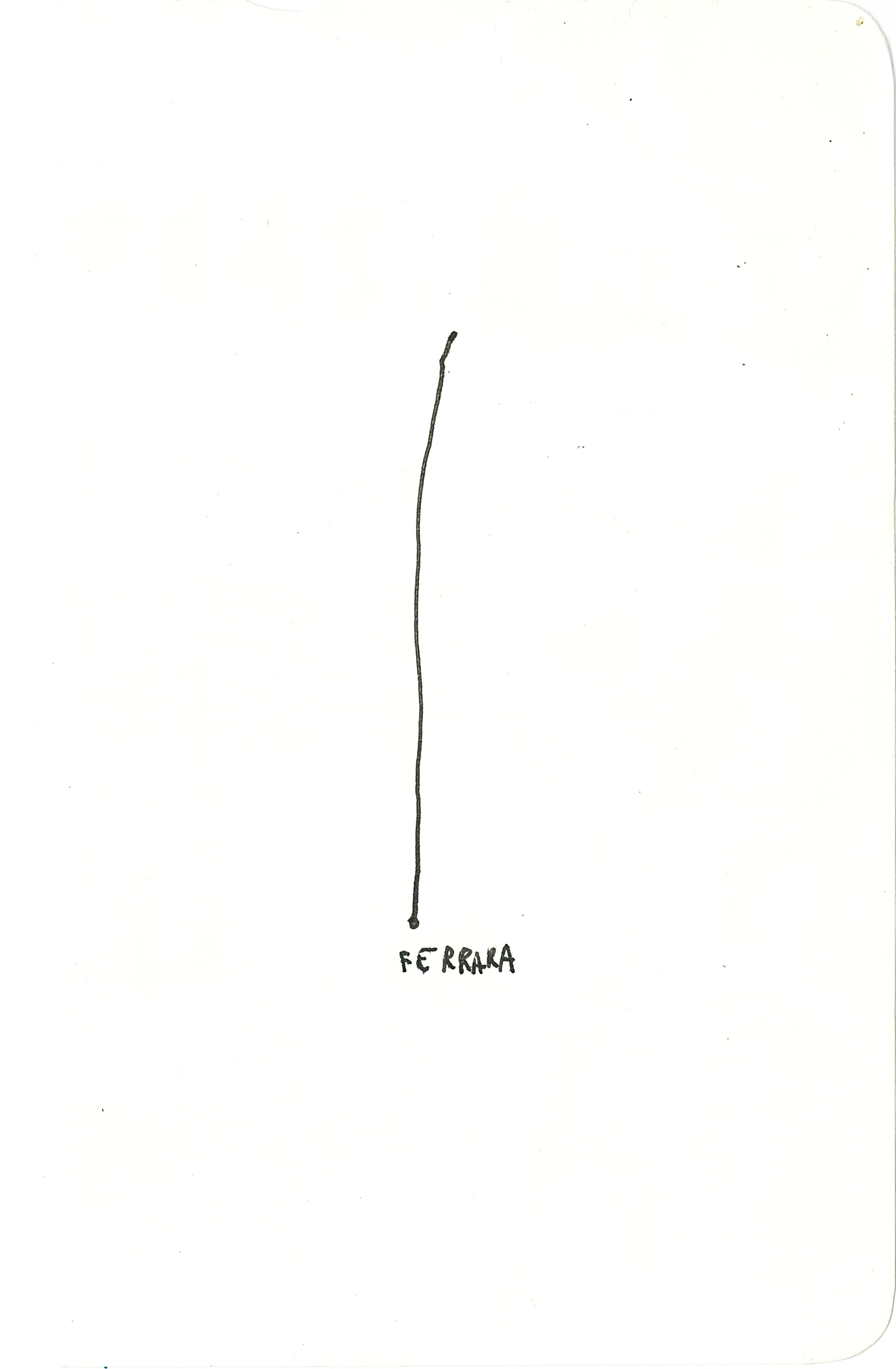 The plain flows in front of me, a seemingly straight line pulled by hand. In the train' cabin, I finally rest the tendonitis in my right foot. Thoughts jump up and down in my head. I am dazed by the fatigue of the first day of visiting the towns struck by the 2012 earthquake.
I listen to a conversation in front of me between a woman – whom I do not see – and a man, whom I see well. He's maybe fifty, tall, balding, and badly dressed. "I'm unemployed," she tells him. "Me too. I'm 52." He wants to talk to her. I don't understand whether he's just being kind or has a hidden intention. She seems confident and talks amiably. The conversation turns to Africans who steal jobs – banal. Even caregivers are no less dangerous, the man says. It turns out that he was married to a girl from Santo Domingo. He has no difficulty defining her "a slut" and speaks openly of his needs that "are everyone's needs". That "you let yourself be sweet talked by touching" and that he has tried to get divorced, but the process is very long. I'm starting to suspect he's a bit crazy.


"Once, I had to be the caregiver myself. A 72 year-old friend of mine sat on a bench, unanchored, on the edge. Well, two heavy ladies got up on the other side and he fell off and broke his thigh bone. It will take 5 or 6 months to heal." He stops looking at her, as if he cannot see anymore. As if in a trance, he adds pleased: "We think we go on, but instead we go back". She misses the depth of the statement, enveloped in her seat and in her own motionless body, of which I can only see the hands holding her cellphone.
"This train stops at Poggio Renatico, S. Giorgio di Piano ..." they listen to the announcement in silence for a moment. "I need to do something, even occasional work would be fine, but at 52, what can you find... There's a medical center by my house, I went to ask there if they needed help. Let's hope for the best." They start exchanging news and "tips" for finding work. "I copied and pasted from someone else, clearly I modified it after. Then you say "please write to me in a private email, or call me at the number..." Do you want to exchange numbers?" She says there's no need. The train stops, I get off at Poggio Renatico. The man gets off with me. I quickly leave him behind. He's limping.